The Lilly Rose Handtie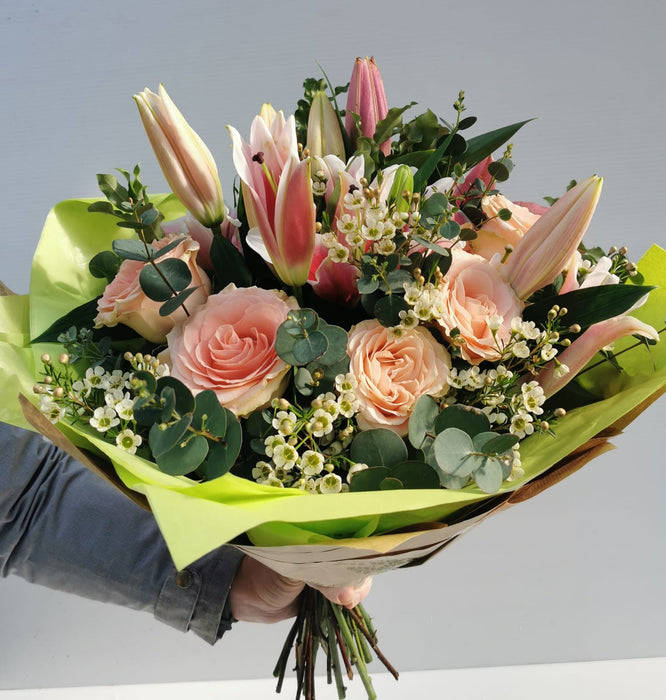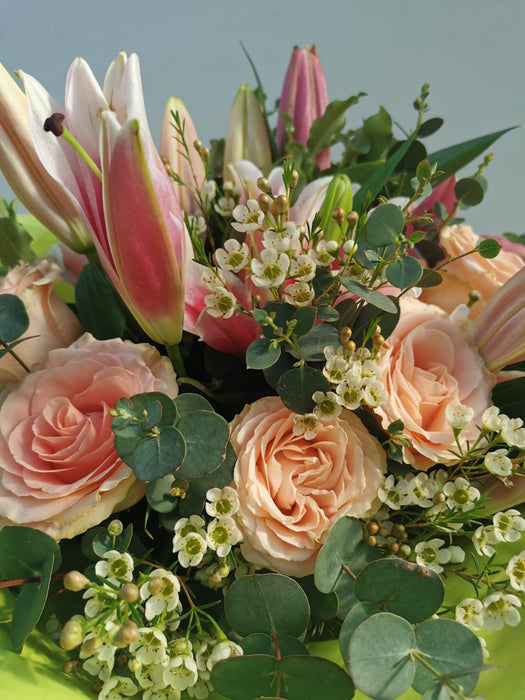 Our beautiful Hand-tied Bouquets are perfect for any special occasion and wrapped for delivery or pickup.
Made to order using the freshest, most beautiful blooms of the day we're sure that our Lilly Rose Handtie Bouquet will delight you or your loved ones.
Please note, this photo is just a guide and the colours of the lily and roses will vary as we hand pick the flowers included in our bouquets based on freshly available blooms of the day and season. The bouquet pictured is an example of our Luxury size. Standard (smaller) and Deluxe (larger) are also available.